Bringing back live entertainment…Safely
In order to offer our guests at the Alan Jay Wildstein Center for the Performing Arts the safest and most enjoyable experience possible, the following operational changes will be in effect through the 2020-2021 season. Policies will continue to be reviewed throughout the year, but out of an abundance of caution, all procedures will continue until further notice.
As we reopen, the Alan Jay Wildstein Center for the Performing Arts will incorporate enhanced safety measures, including:
Face masks requirements are optional beginning June 1, 2021.
Practice physical distancing and keep at least 6 feet between your travel party and others. You will notice additional floor markings within all public spaces.
Wash hands often. Ample hand sanitizer stations have been strategically placed throughout the lobby and public areas.
There will be no intermissions. Intermissions have been eliminated in an effort to reduce movement throughout the venue.
Gatherings not permitted. Gathering in the lobby before or after the shows is not allowed.
Reduced capacity. Seating has been reduced from 1460 seats to 440.  Guests must sit in the reserved, assigned seats.  Your travel party will be socially distanced from others.
Hands free ticketing. When entering the theater, you will scan your ticket. Ushers are nearby to assist you.
Complimentary golf carts. Volunteers will bring your travel party to the venue from the parking lot in a golf cart.   Due to security issues, we cannot return you to your car after the performance.
No concessions. You may bring a plastic bottle of water to the performance.  Concessions at the theater will not be available.  Drinking fountains have been disabled.
Venue sanitizing. The venue will be cleaned and sanitized according to CDC guidelines. The theaters will be disinfected with a low volume fogging system prior to performances.
Complimentary playbills are available. Users will not hand out, but you can pick up a copy before you enter the theatre.
 If you, or anyone you have interacted with, has experienced any symptoms of illness such as fever, chills, dry cough, shortness of breath or sore throat within the past 14 days, please stay home.
Questions?  Call the SFSC Box Office at 863-784-7178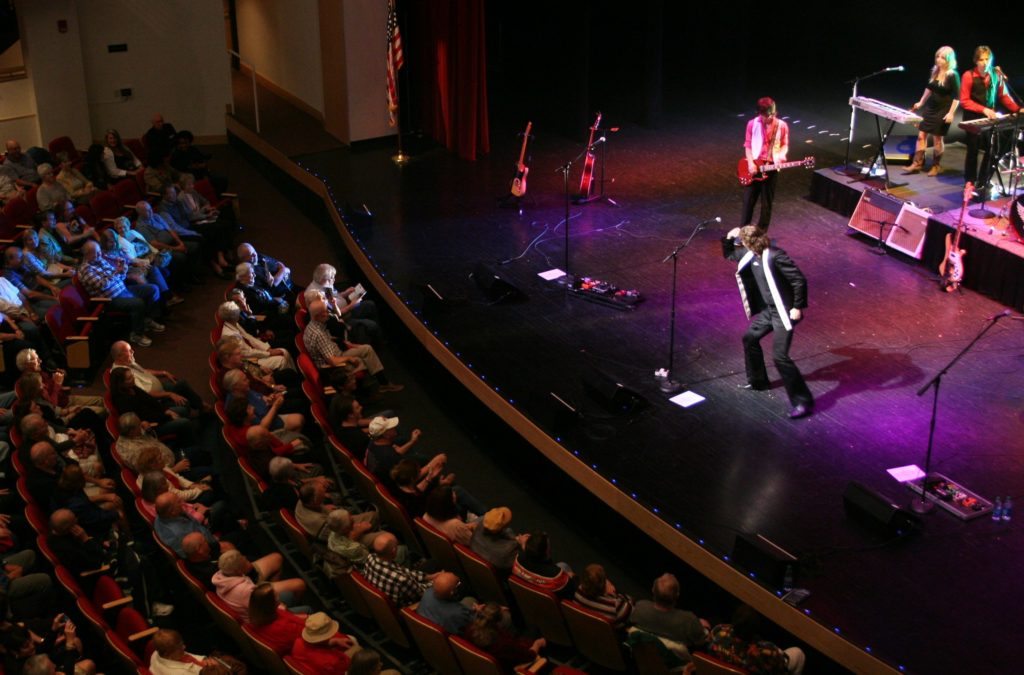 South Florida State College's Performing Arts program has been providing affordable, high-quality entertainment in Florida's Heartland since 1984. We present a variety of over 30 performances per year in the 1460 seat Wildstein Center. Past performances include: Roberta Peters, Johnny Mathis, Kenny Rogers, Vienna Boys Choir, St. Petersburg Ice Ballet, Peking Acrobats, Three Dog Night, and Broadway tours.